Johanna Mendelson-Forman
Chairman Emeritus

Johanna Mendelson Forman is a senior associate with Americas Program at the Center for Strategic and International Studies (CSIS), where she works on renewable energy, the Americas, civil-military relations, and post-conflict reconstruction. A former co-director of the Post-Conflict Reconstruction Project, she has written extensively on security-sector reform in conflict states, economic development in postwar societies, the role of the United Nations in peace operations, and energy security. She is one of the founders of the Latin American and Caribbean Council on Renewable Energy (LAC-CORE).

Learn More...
She participated in a review of the post-conflict reconstruction effort of the Coalition Provisional Authority in Iraq as part of a CSIS team. Mendelson Forman also brings experience in the world of philanthropy, having served as the director of peace, security, and human rights at the UN Foundation. She has held senior positions in the U.S. government at the U.S. Agency for International Development, the Bureau for Humanitarian Response, and the Office of Transition Initiatives, as well as at the World Bank's Post Conflict Unit. She has been a senior fellow with the Association of the United States Army and a guest scholar at the U.S. Institute of Peace.
Most recently, she served as an adviser to the UN Mission in Haiti. She holds adjunct faculty appointments at American University and Georgetown University. Mendelson Forman is a member of the Council on Foreign Relations and serves on the advisory boards of Women in International Security and the Latin American Security Network, RESDAL.
Johanna holds a J.D. from Washington College of Law at American University, a Ph.D. in Latin American history from Washington University, St. Louis, and a Master's of International Affairs, with a certificate of Latin America studies, from Columbia University in New York. She is fluent in Spanish and Portuguese.
Luis Aguirre-Torres
Co-Chairman

Luis Aguirre-Torres has been recognized by the White House as Champion of Change for his work promoting the development of low-carbon solutions to climate change, and in 2013 he was also recognized as High Impact Entrepreneur by US President Barack Obama during his official visit to Mexico.
He holds a first degree on Computer Engineering from the National Autonomous University of Mexico, a Masters in Computer Science and a Doctorate in Electrical and Electronic Engineering from University College London.
Learn More...
He is currently the President of Cleantech Challenge México, a USAID-grantee organization, and the largest green business accelerator in Latin America. He is also a managing partner in GM Capital, a high-risk, early-stage corporate venture fund focused on clean technology solutions, and is a founding member of the Mexico US Entrepreneurship and Innovation Council (MUSEIC), where he coordinates the development of binational energy and sustainability public policy recommendations to both the US and Mexican governments. Prior to founding GreenMomentum, he participated in several startup companies based in Israel and Silicon Valley, where he became an active member of the Silicon Valley Leadership Group as well as an advisor to Project Edge.
Jorge Barrigh
Co-Chairman
Jorge Barrigh's career has focused on climate change and green financial instruments as well as renewable energy, with posts at Ecoressources, Inc in Canada; Natsource LLC in Panama; as Fund Manager for the Corporacion Andina de Fomento/CAF in Venezuela. He has advised the Peruvian COP and the IDB on green strategies. He is also a board member of the Latin American and Caribbean Council on Renewable Energy (LAC-CORE).

Learn More...
Jorge holds a BS in Economics from Messiah College in Grantham, PA and an MBA from Temple University Fox School of Business in Philadelphia.
John Paul Moscarella

Mr. Moscarella is an international clean energy executive, with over 25 years of experience, who has founded or co-founded four (4) companies, including Emerging Energy & Environment, a fund manager focused on Latin America, and Econergy International, a renewable developer with 260 MW (190 MW net) of projects in Latin America at the time of its sale in 2008.

Learn More...
With proven leadership skills, he has been a general manager of several clean energy companies, as well as a fund manager for two private equity/venture capital funds; he has been or is a board director for over a dozen companies and organizations; and, is a pioneer in the field of carbon credits, since participating in the Rio Earth Summit in 1992, as well as pioneering clean-technology investments in Latin America.
He has a successful track record of creating shareholder value in the field of sustainability (such as Econergy's IPO on the London AIM market in 2006 and NEOgas's majority sale in 2008).  He has raised funds and raised capital for the companies he founded, and advised clients in the formation of several private equity funds or other specialized environmental funds, especially clean energy and carbon funds, for approximately US$770 million in total capital mobilization overall.  He has earned an MBA from Yale University, and a BS in Environmental Engineering from Cornell University.
Maria Paz De La Cruz

Maria Paz De La Cruz has more than 18 years of experience in the energy sector where she has played strategic and management roles in Chile and the United Kingdom (UK). 
Learn More...
She is currently working as independent consultant for a Development Bank in Chile, previously she led the CIFES (former Chile´s Renewable Energy Centre) and worked in England for Drax Power Limited in the areas of trading and business development.
She holds a BS in Industrial Engineer from the University of Concepción and a MSc. in Carbon Management from the University of Edinburgh.
Carlos St. James

Carlos St. James is the Director of Strategic Development at Wood Group Clean Energy (formerly SgurrEnergy), an independent engineering firm focused on renewable energy, and is the publisher of the Latin American Energy Review. He is a board member of the Latin American and Caribbean Council on Renewable Energy (LAC-CORE) and was elected its first president, 2012-2014.

Learn More...
Carlos co-founded the Argentine Renewables Energy Chamber (CADER) in 2005 and served as its first president until stepping down in 2011, a period in which the country grew from a minor biofuels player into the world's second largest biodiesel producer and the national government held its first renewable energy tenders. He is author of over a dozen studies on the state of the renewable energy industry in Latin America and has spoken at more than thirty conferences in two dozen countries across five continents in recent years on this topic; has been an advisor to the European Union Commission on matters pertaining to renewable energy in Latin America, to various governments in the region, to investors and investment funds.
Carlos obtained his undergraduate degree in International Economics from DePaul University in Chicago, Illinois, and his Master of Arts in International Relations from the Fletcher School at Tufts University in Medford, Massachusetts, where he is now a member of the school's Latin American Advisory board.
Camila Ramos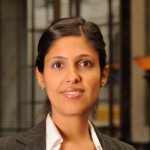 Camila is managing director at CELA Clean Energy Latin America, a São Paulo-based financial advisory firm. She currently serves as a member of the Board of Directors of the Latin American and Caribbean Council on Renewable Energy (LAC-CORE), is an Advisory Board Member of the InterAmerican Clean Energy Institute, an Expert at NREL's Clean Energy Solutions Centre, and is a Contributor at REN21.

Learn More...
Prior to founding CELA, she served as Brazil Country Manager and Head of Latin America Research and Analysis for Bloomberg New Energy Finance (BNEF).
Camila has a BSc. and MSc. in International Political Economy from the London School of Economics and Political Science (LSE).
Roland Clarke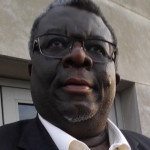 Dr. Roland R Clarke is a seasoned energy and utility analyst with more than 30 years' experience in renewable energy investment analysis, electric utility planning, demand side management, energy efficiency and energy policy. He has been in private practice in his native Barbados since May 2008, and prior to that was a Caribbean Community (CARICOM) Diplomat and Project Manager of the Caribbean Renewable Energy Development Programme, CREDP (2002-08).
Learn More...
He was elected to the Board of the Latin American and Caribbean Council on Renewable Energy, LAC-CORE in November 2015 where he continues his advocacy for investments in the renewable energy sector.
Dr. Clarke is currently a Collaborator with the Renewable Energy Design Laboratory, REDLab, University of Hawaii at Manoa.  He has significant electric utility experience in Connecticut and Massachusetts where he conducted analytical planning and evaluation for investments in electric utility demand side management and energy efficiency programs during 1997 to 2002.
He earned the Ph.D. from the University of Pennsylvania in 1995 and the M.Sc. in Alternative Energy for Developing Countries, Mechanical Engineering Department, The University of Reading, UK in 1985. He also earned the B.Sc. (Gen) in Natural Sciences from the University of the West Indies, Cave Hill, Barbados in 1978.
Ivan Oliveros

Ivan Oliveros currently heads the Latin American Power and Renewables Project Finance group at SMBC focusing on debt and equity financial advisory and project finance in the power, generation and transmissions sectors throughout the region.  In this role he has overseen the execution and closing of more than thirty transactions  in the wind, solar, combined cycle, cogeneration and transmission line financings executed through commercial bank financings, ECA facilities and capital markets debt offerings. He has managed project finance and corporate finance transactions in Chile, Peru, Colombia, Mexico, Uruguay, Panama, Brazil and the U.S.
Learn More...
Prior to SMBC, Ivan worked for BNP Paribas' Project Finance Latin America group and for Scotia Capital's Power & Utilities group both based in New York.
Earlier in his career he worked for several global consultancies with strong LATAM footprint, living and working in Chile, Bolivia and Peru.
He holds a BSc in Industrial and Environmental Engineering from Universidad Católica de Chile and an MBA from Columbia Business School. He also completed the coursework for a Master's of Engineering at Columbia's School of Engineering and Applied Science.